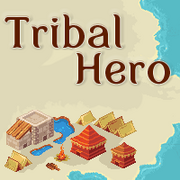 Tribal Hero is a browser based game running a daemon C# server with a flash frontend (in layman's terms, you need flash player to be able to play it).
It is a slow paced persistent multiplayer strategy game in which players build cities and recruit armies with which to raid each other.
Tribes are also an important feature, allowing players to team up and have epic wars involving multiple armies.
Tribal Hero is not a game of instant gratification, but rather deliberate long term planning and scheming. Sometimes you may have to wait 40 odd hours for a building to upgrade, but it is worth it in the end!
Ad blocker interference detected!
Wikia is a free-to-use site that makes money from advertising. We have a modified experience for viewers using ad blockers

Wikia is not accessible if you've made further modifications. Remove the custom ad blocker rule(s) and the page will load as expected.